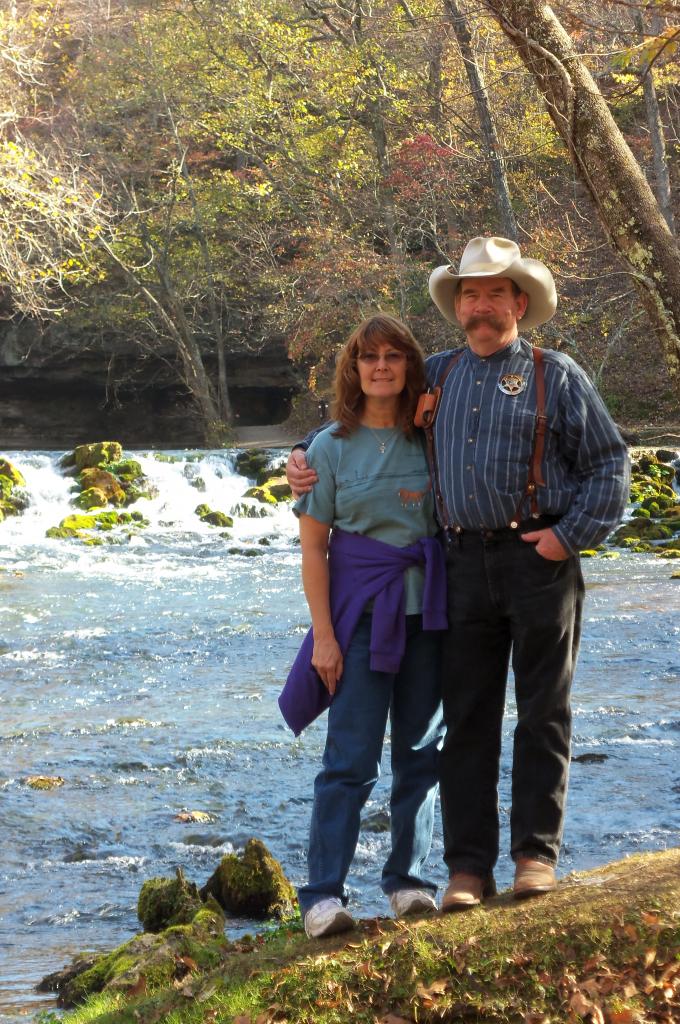 Marshal Allen Bailey and Cowgirl Janey are newlyweds. Married on the 29th of May of 2010 in Scott City, Kansas.

Allen was born on a farm east of Gate, Oklahoma and was raised in Cimarron, Kansas. He attended school there and has 3 children. Travis, who lives in Ness City, Kansas, Michael (passed away in 2006), and Sara, who lives in Dodge City. He was appointed Marshal of Dodge City, Kansas during a regular town council meeting on February 21, 2000. Allen Started the program Western Swing & Other Things on High Plains Public Radio over 21 years ago. At that time, the station was located in Pierceville, Kansas in an old school house, and only had two main broadcast towers.
Janey was born McPerson, Kansas and attended school in Windom and Little River, Kansas. Until her and the Marshal met, she had been a life-long resident of that area. Janey has one daughter, Katie, who still resides in that area. Janey is an accomplished barrel racer and team penner, and still enjoys riding horseback when she gets the chance. She also plays the guitar and sings with the Marshal.